The Vault
This prestigious new store — accessible from the Hunt Pass screen — is the place to acquire hard-to-find items from previous Hunt Passes. That means everything from full cosmetic armour sets to rare emotes and weapon skins.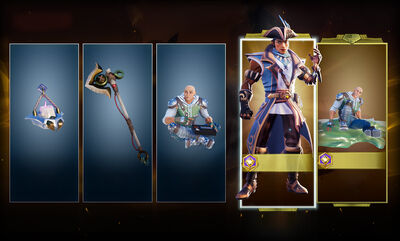 The Vault contains a selection of five cosmetic items from past Hunt Passes that rotates on a weekly/biweekly basis. Three items are available to all players to purchase and rotate weekly, while the other two require the current Elite Hunt Pass to be purchased and rotate biweekly. Items from the Vault may be purchased with
Vault Coins.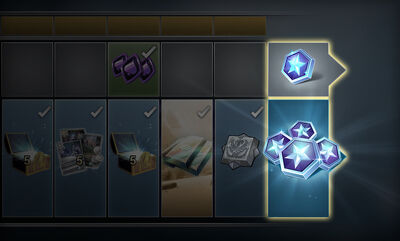 Vault Coins
can be obtained in some Hunt Pass rewards, by completing prestige levels of a Hunt Pass after completing the first 50 levels, from Daily Login Cores, and occasionally from seasonal events. These prestige levels will award slayers on the Free track with 1
Vault Coin and slayers on the Elite track with 4 additional
Vault Coins (for a total of 5
Vault Coins per level).